Synthetic Vocabulary Remixes by Zacharias Szumer x Raung Jagat Synthetic is Edition No.12 (NWAED012) in the New Editions artist series, curated by New Weird Australia.
Through projects like Senyawa and Zoo, Rully Shabara has explored the vast expressive range of the human voice. In 2021, he took a breather and released Synthetic Vocabulary, a collection of a capellas performed by artificial intelligence. The voices of Synthetic Vocabulary evoke text-to-speech generators running through endless arrays of morphemes and tones, as if trying to push beyond a pre-linguistic stage of development.
In remixing Synthetic Vocabulary, Naarm/Melbourne-based writer and musician Zacharias Szumer takes this developmental process on a detour through rhythm and melody, partially inspired by a hypothetical stage of human evolutionary history in which our communication system resembled music more closely than language.
Available as a Name Your Price download / stream fom Bandcamp.
---
Tracklisting.
1. Kiko, Soleiman, Idrus (Invisible Cloaks) 05:05
2. Hilga, Idrus (Brostep Rendition) 09:50
3. Thena, Idrus, Hilga (Rebirth) 01:27
4. Soleiman, Jule (Atavistic Jam Module) 04:23
5. Thena, Idrus, Hilga (Afterlife) 01:29
6. Triny (Wind Gust Through Server Farm) 03:12
7. Thena, Idrus, Hilga (Death) 07:18
---
Credits.
Produced and mixed by Zacharias Szumer
Mastered by Tom Smith
Released October 2022.
---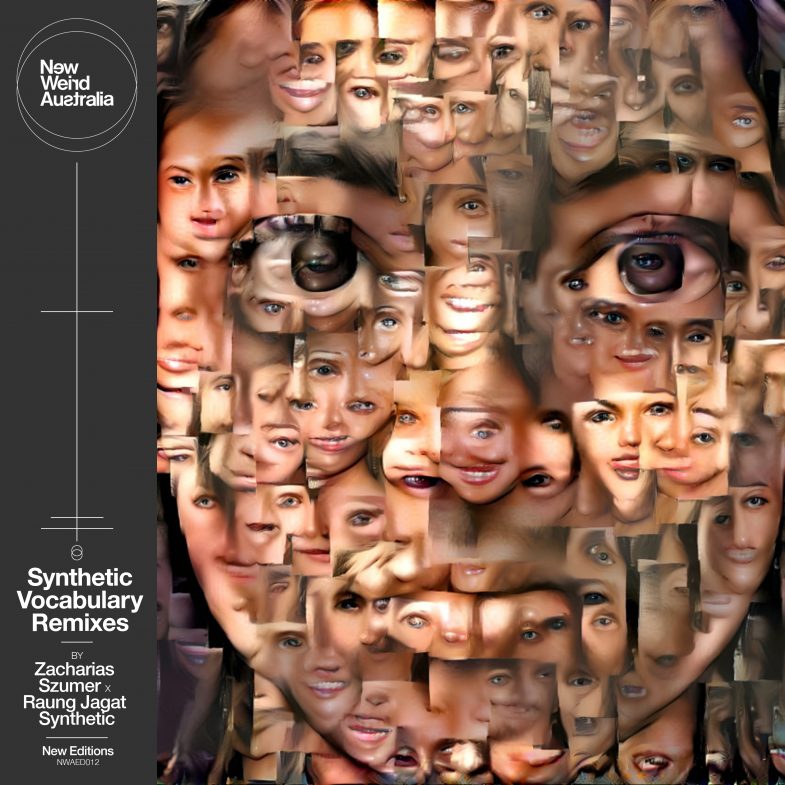 ---
Press.
"The named voices are credited on each track, sometimes "singing" together, pitch-bent into melodies by Szumer, who accompanies them with glitchy beats. It's a bizarre cousin of Vocaloid or the Laurie Anderson cut-ups on Jean-Michel Jarre's Zoolook, but really it's its own thing."
Utility Fog, FBi Radio